If you tuned into our Twitch channel on the first day of BaseLAN, you were in for quite a surprise.
We'd been hyping it for a while – and admittedly, we're still not over it (especially me!).
So we're gonna do it some more. (#sorrynotsorry)
It's not often you get a one-on-one with an influential figure of the video game industry that shaped how games are viewed and played today. The movement that took video games from childish amusements to being viewed as works of art can easily be attributed in part to the influence of Rika Muranaka, composer for the critically acclaimed Metal Gear Solid series.
So you can imagine our excitement when she joined us on our Twitch channel and gave us some insight on her history working with Konami and Hideo Kojima, as well as her take on the winds of change for what's to come in the future of video games.
"When we first started — me and Hideo and the staff — it was a very small company. It was very private… it was just like a family, kind of friendly atmosphere," she recalled. "We had no idea that Metal Gear Solid was gonna be a huge hit. We were all surprised actually… I think Hideo knew it was gonna be big, but he had no idea."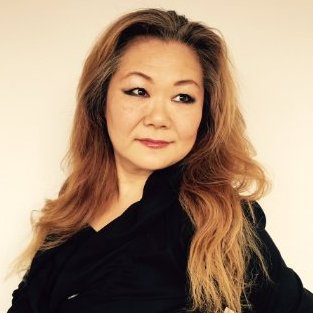 A lot of this is attributed to not only the genre of the series, but also the musical score. "You listen to old video game music, it's just one tone… it was so cheap. I mean, it was kind of cute, but I told Konami that with the technology and memory, we could actually bring on a film composer. So when they met me and I told them my idea of what video game music should be or what could happen. I had the whole vision and I laid it out, 'This is what I really want to do,'… and I got hired right on the spot, five minutes."
Muranaka has worn many hats in her time with Konami: not only as composer, but also as music executive producer, hiring for orchestral talent and audio engineering, contract negotiations, and even putting together budgets for the game. "Ninety percent of my work is business side than just writing music," she explained.
Throughout this, she also reflected on her time working with Hideo Kojima and her experience working on the Metal Gear Solid series throughout the years, speaking freely about the struggles near the end of development for Metal Gear Solid 5: The Phantom Pain. Interestingly enough, Kojima never wanted to make the series into a franchise, and by the third installment of the series, Kojima had taken on a larger role within the company, being both a creator and also being involved in the business side.
"[For him] it got harder," she said. "There was a lot of pressure. He was also Executive Vice President, so that's a big job. He had to go to the company meetings every day at 7:30 in the morning. Then he's got staff he has to oversee… for him, it wasn't only creating, it was business. He wanted to be a business man… but he's just a creator, he's an artist. He doesn't really think about how much can I make money if I do this."
With Konami now shifting its focus back on its roots — they actually started as a Pachinko company — we got her thoughts of potentially working with indie developers for music along with AAA companies as well. There are some projects in the works for her composing music for some indie games, but she did not disclose any information due to the fact that the games are in early stages of development. Still, it's great to hear that she is teaming up with indie game development!
With that, Muranaka also gave her insight into the changes in the video game industry between 20 years ago and now. And, as we all know, with change comes some challenges and also great opportunities. I won't spoil the whole thing so I'll just leave this here.
PS: Also, Muranaka is hoping to produce an album of unreleased Metal Gear Solid tracks over the years. Here is her gofundme page: https://www.gofundme.com/ke62n8es
Kate is a contributing Content Editor and graphics person for AYBOnline. This was easily one of the coolest interviews she's ever done in her life.